Ancient Faith Presents Video Edition
Special Features and Interviews
Start date: December 2013 1 hours, 4 minutes, 3 seconds in 2 episodes
News and information about our Orthodox Christian Faith
Episodes
October 19, 2014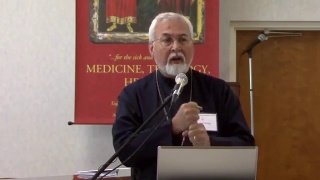 Fr. John Finley, a missionary priest with the Department of Missions and Evangelism of the Antiochian Archdiocese, speaks at the Sacred Music Institute at Antiochian Village in Ligonier, Pennsylvania.
June 09, 2014
If you have not tried our Ancient Faith Radio app yet, here is a helpful video tutorial to show you what it does. The app is free and available for
IOS, Android, and Windows.